ADVANCED ROBOTIC PIZZA VENDING MACHINES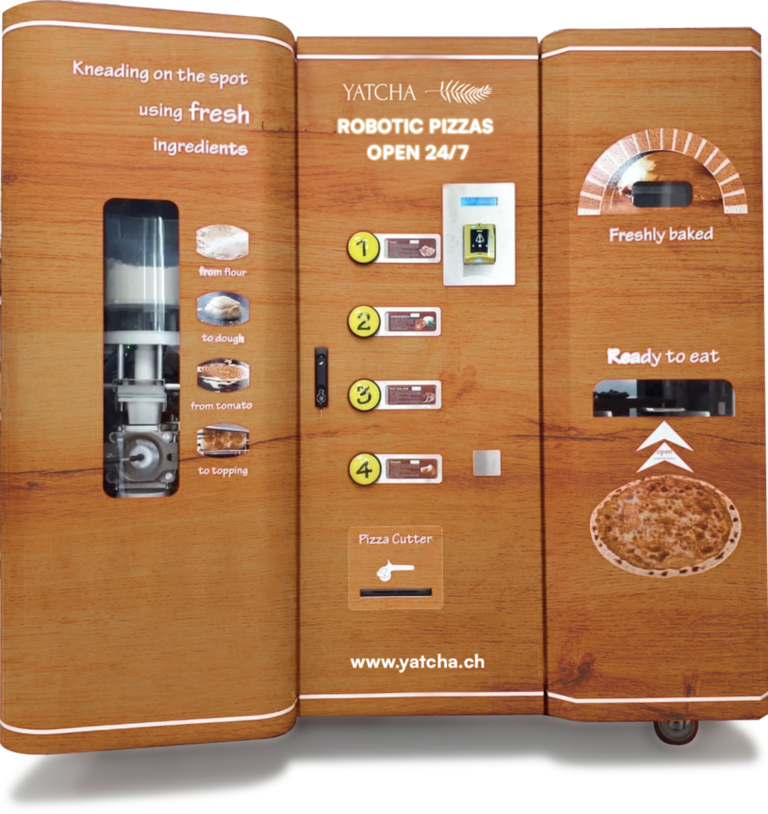 Thin & Crispy – Fresh – Incredible Taste – Amazing Quality pizza delivered in three minutes from pressing the button.
 Each machine can make 100 pizzas before being refilled.
First designed and built in Italy nearly 20 years ago, this third generation advanced robotic pizza machine mixes a special mixture of flour with water to make the dough, presses it, covers it with passata and the required topping, then bakes it for one minute at 360 C.
Amazing quality"
"I cannot believe this was made by a robot"
This is how top Italian pizza chefs have described their tasting experience.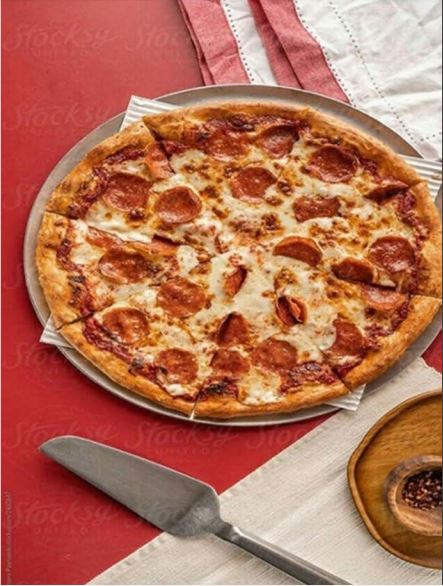 We are looking for great locations to place our machines.
We are thinking big, really big
We intend to place our high tech robotic pizza machines all over Switzerland and Liechtenstein, serviced by our highly trained team and refilled daily from a network of cold storage rooms around Switzerland.
DO YOU WANT TO HAVE ONE ON YOUR PREMISES?
Have you got a great location in Switzerland or Liechtenstein?
(The machine is only 1.98 m high X 2m wide X 1.28m deep)
1.98 m (height) x 2.00 m (width) x 1.28 m (depth)
Max rated electrical power:
Average power absorbed per month (avg. 30 pizza/day):
Ingredients capacity per load:
Certifications/Documentation:

CE, HACCP system, CB report, TIJV Rheinland
Safety standards compliance:

Low Voltage Directive 2006/95/EC
Electromagnetic Compatibility Directive (2004/108/EC)